Purple Dead Nettle, an herb that undoubtedly is covering your entire yard and you think of as merely a weed. Ah, but Purple Dead Nettle is so much more than a weed. In fact, the purple-flowered plant is an herb with many medicinal uses. The herb is from the mint family and should not be confused with henbit.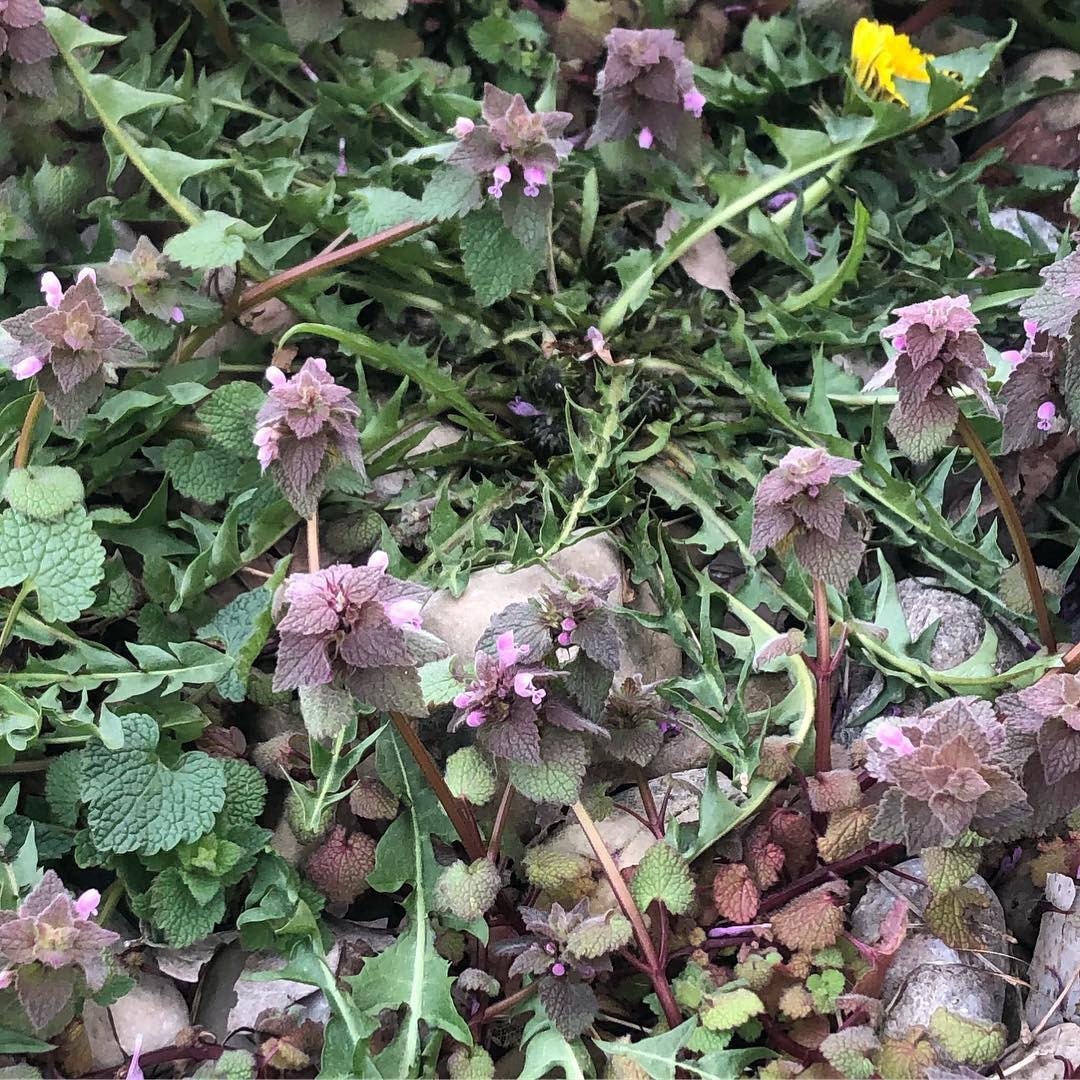 Purple Dead Nettle is one of my favorite herbs, second only to the Dandelion. It is antifungal, antibacterial, and anti inflammatory. The leaves of the purple dead-nettle plant can be placed on wounds or cuts to stop bleeding, and its vitamin C and flavonoids work together to help boost the immune system and fight infection. The leaves are also very nutritious because they contain iron and fiber. The whole plant, in fact, can be eaten! Try it in a smoothie with bananas and mango. 
I'm about to make a tea out of Dead Nettle to help alleviate some allergies in our household. I should use the herb dried for this application, but I'm in a pinch; so, I collected a handful of the herb and will infuse it for about an hour in boiling water. Then, I'll add local honey to the mix to help sweeten the concoction AND add even more allergy medicine!
Dead Nettle is also very popular with allergy sufferers, as tonic and tea made from the plant can cure secondary infections of the throat and bronchi. 
Many people actually plant Dead Nettle, but I'm lucky enough to have it grow wildly and organically right in my back yard. 
#deadnettle #allergyrelief #herb #foraging #ethicallygrown